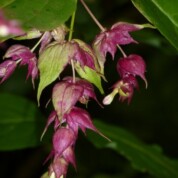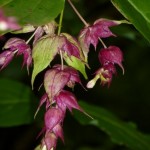 You may be wondering why on earth we have family history products as part of our business.  The genetic link to health is already well-known and reported on. It is certainly of some value to have some idea of genetic pre-dispositions to certain conditions.  Even more exciting to me, is that in recent years research has begun to show that the experiences, choices and even prejudices and emotions of our ancestors have been passed down to us.  Consequently, there is now a growing interest in how these issues can be addressed – kind of like finding ways to remove other people's baggage from our lives.  We've got enough of our own to deal with!
 Firstly, we have the issue of genetically-linked health conditions.  This can include things such as diabetes, heart disease and some kinds of cancers, as well as other less well-known genetic disorders.  Knowing if these diseases exist in your family line can be an important step in making health choices that will minimise the likelihood of you suffering from the same complaint.  The other important thing you need to know is exactly where these diseases exist in your family tree.  This can help you to determine your risk factors.
 You can research these issues yourself.  Generally, it is not too difficult to build up a picture of your family's genetic health going back four or five generations.  All you really need is some time to locate when and where your ancestors lived, find out when they died, and to then purchase relevant death certificates which will hopefully give you some idea of why they died.  Often you can also get some information from living relatives. 
 The more intriguing area related to health and family history is the more subtle 'genetic baggage' that we have.  Recent research is beginning to build up knowledge of how things such as trauma can create a 'trace' on our genetic code which can then be passed through several generations.  This may help to explain why so often genealogists find repetitive patterns of behaviour and choices within a family group, coming from the same common ancestor.  As a natural therapist and genealogist I couldn't help being intrigued by this pattern and to start searching for reasons and then for solutions.  My search has led me to interesting possibilities which we will be exploring in this blog in the future.
 This blog will also be exploring some of the more intriguing stories I have discovered through my research.  Along the way, there will be tips, issues and problems that we can discuss.